Custom Tin Decorations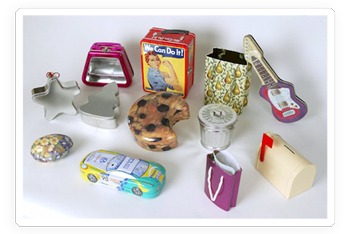 TinScape brings unsurpassed value when looking to dress up your package. We can add windows, hinges, multi-level embossing, knobs, textured substrate and handles just to name a few. Interested in our custom tins and decorated tins?
Interested in something else? Take a look at our decorative tin containers, custom tin, and decorative custom paper boxes and see how TinScape can revolutionize your products!